LaTanya - Office Manager
LaTanya is a native Washingtonian with a background in Hospitality, but has always had an interest in healthcare. After almost 10 years in the hotel industry, she decided to take her vast customer service knowledge and skills and switch careers. She is the proud mom of one daughter. She enjoys crafting, reading, and traveling.
Zena- Patient Coordinator
Zena will welcome you when you arrive. She will be happy to assist you with any insurance or financial questions you may have. Zena is originally from the East African island Zanzibar, and also spent two years in Spain. She has over 20 years of experience in the field of Endodontics. She speaks fluent English, Swahili, and Spanish. She is the proud mom of one son, Tariq. She likes cooking, traveling, dancing, and singing.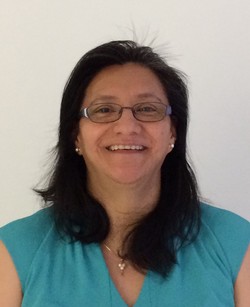 Leonor - Dental Assistant
Leo started working with Dr. Noguera as her assistant more than 15 years ago.  After a short hiatus, she decided to return and rejoin the team.  We are thrilled to have her back. Leo has a vast education in dentistry from Ecuador, and she also has several years of experience in the pharmaceutical field. Leo will make you very comfortable during your endodontic procedure.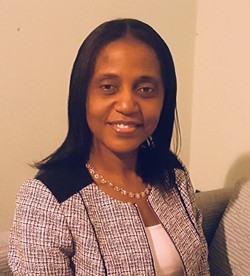 Suzie - Dental Assistant
Suzie has worked in dentistry since 2006.  She graduated with a law degree from the University of Haiti, but it was going to be both expensive and time consuming to retrain here in the U.S.  One day when had a toothache, her dentist told her she could save her tooth by having a root canal.  Suzie became fascinated with the entire process of endodontics through which she could avoid an extraction and she could continue the use of her natural tooth.  She began to study dental assisting and has worked in endodontics ever since.  She speaks Creole and French fluently.  She loves her twelve year old cat, Petit..  He speaks French too!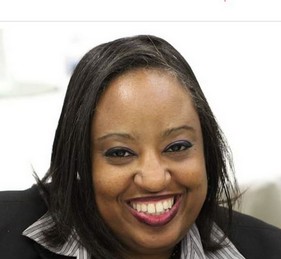 Carlotta - Dental Assistant
Carlotta's warm smile lights up the room and her bubbly personality will make you feel you have a new best friend.  She is a wife and mother of 3 girls and a boy. She has a background in mortuary science, where she loved providing support and comfort to families.  Now, she is changing careers to dental assisting and loving every minute of it!  She and Dr. Noguera attended the annual TDO software meeting last fall in San Diego, where she greatly enhanced her knowledge of endodontics.
Proudly Serving Washington DC, and the Surrounding Areas